Guessing for the future will never cease to be popular, as it allows you to find out what fate has prepared for you, what changes will take place in relationships and in the workplace. Having performed such simple rituals at home, you can unravel all the secrets of life.
Guessing for the future with the help of drawings
There are various methods for predicting the future: on tarot cards, using burnt paper, ash, and so on. This method using pictures is also very simple and effective.
In order to conduct this ceremony, you will need to prepare 8 pieces of paper.
On them you need to portray two hearts, two circles, two squares and 2 triangles. When everything is ready, place the leaflets with images in a small box or pouch, then squint and pull out at random two leaves with images. At the same time it is necessary to say:
I want to know my fate, I will get all the answers.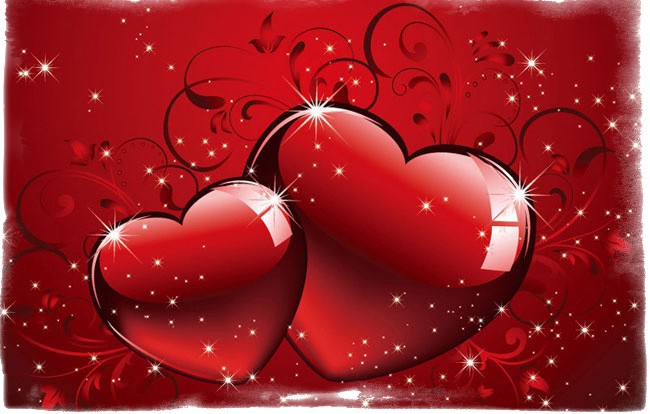 Now look what pictures were in front of you.
Heart + heart — life will be full of love (but not always in a good way).


Perhaps disappointment in partners, but you will never be lonely, you will always try to make the relationship bring you joy.
But do not assume that men will always be at your feet.
It will be important to stop in time when you find the one and only, because, having entered a rage in pursuit of a handsome prince, you will be able to miss the man who actually can make you happy.
Heart + circle — a little love adventures are expected, you will quickly find the faithful companion of life and marry him. Higher forces promise a good career, a strong family, a long joyful life.
But it is important to monitor your health, as there is a risk that you will often get very sick.
Heart + square — in relationships you will be the main one, get ready for the fact that you will most likely have to provide for your man, work for two. But if this does not bother you, then go ahead, the partner will not leave you and you will live a long life with him.
Heart + Triangle — disappointment in love, it will be hard to find someone who will live with you.


To change the situation for the better, it is necessary to reconsider their views on life. Remember, it's never too late to change.
Also, be careful with the fire, it can cause many troubles.
Circle + circle — you will be confident in your financial situation, you will easily succeed, however, the support of your family will be necessary. Go carefully to the choice of a chosen one, since this should be a person who will not limit your freedom.
Rest assured, if you make the right choice, then this man will really become your support and support.
Circle + Square — be careful with your friends, making new acquaintances, do not try to reveal people's soul, as they tend to underestimate your potential and envy.
You may not be able to immediately find a man who will be ready to spend the rest of his days with you, but be sure that after a while you will meet a man who will be ready for anything in order for you to be happy. In the financial sector will have to make a lot of effort in order to achieve the necessary standard of living.



Circle + Triangle — not a particularly happy combination, since you will need to put in too much effort in order to succeed, but there will always be a shortage of vital energy. Try not to dissolve in other people, look for your individuality, set clear goals for yourself, otherwise you will be sprayed and you will not be able to realize yourself in any sphere.
Square + Square — life will be stable, without any special ups and downs. You may have to work a lot with your hands.
You should not hope for a romantic love affair, the union will be practical, most likely mutually beneficial, one can say that it will be a marriage of convenience.
Square + Triangle — not the best combination. She says that it will be very difficult for you to reach the set heights and quite often you will have to make ends meet. Frequent disappointments, loneliness are also possible in the love sphere.
Often, such people after a rupture of the first marriage for a long time can not re-enter into a relationship.



Triangle + Triangle — you will often feel lonely, but the situation will not change until you learn to communicate with other people. Revise your views on life, then it will be much easier for you to find a common language with the second half and colleagues.
Guessing in the bath for the future in love

This is one of the most ancient rituals that will help you know the future in love. A rite is held at Christmastime.
Why is it necessary to hold it in the bath? All because our ancestors believed that it is here that evil spirits dwell, which knows everything about the fate of man.
If you contact them, they will tell you everything. For the ceremony, you need to come to the bath at night, completely undress, sit down on a log and say three times:
Sauna board-floorboard,
Sauna bath,
Sauna shelves, sauna ceiling,
With the sauna master brownie.
Show what awaits me.
After that, stand up, go to the stove and, without looking, take out the ashes and pebbles by hand. It is important to turn your back on the stove so that you do not see what you are getting.



Now you need to rinse the pebbles and count. Depending on how many they will be, you can treat your future.
Decryption
One stone is a harbinger of loneliness. Unfortunately, even if after such a negative prophecy the girl entered into marriage, she was soon left alone because the husband left her or she was a widow.
There is also a belief that the one who got one stone will often be ill for a long time.
Two stones — the prophecy says that a woman will be married twice or will give birth to two babies. If you believe folk legends, a person who has got two stones will not tell much happiness and will live to be middle-aged, having made many enemies for himself and having saved up little money.
Also, the prophecy says that such a woman needs to keep as far as possible from water bodies, as this can be life-threatening, and look after her health, since the common cold in this case can turn into a serious illness.
Three stones — A woman will marry, but the joy of marriage will not. Most likely, the husband will be walking, she will shed a lot of tears.


Veduns recommend that those who have taken out three stones be very careful with friends.
Unfortunately, in spite of the fact that such women often know about her husband's betrayals, they are unable to part with them. Try to invest as many more of your children as this will be a real consolation in life.
Four stones — as soon as you start your family life, try to immediately establish relations with the mother-in-law. Higher forces say that it will be very much depends on her, as she will have a very strong influence on your husband.
If you do not want to spend your whole life in tears, improve relations with this woman by all means.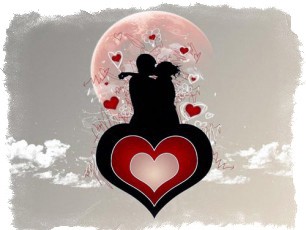 5 stones — life will be joyful, carefree, happy. The husband will be wealthy, kind, gentle and sensitive.
Health problems are not expected, there will be many children in the house who will be healthy, obedient, happy.
6 stones — this is a sign, be careful with finances, as you may be robbed soon, life will not be very long, but full of adversity. Beware of sources of open fire, as it will cause many troubles.



7 stones — one of the worst prophecies. The result suggests that a woman may be destined to outlive her family and end up living in someone else's home.
Life can be simple and even happy, but in one moment everything will collapse like a house of cards.
8 stones and more — the spirits say that the one who pulls out so many magical attributes will have a very long life, but it will be the most ordinary, you will be busy with work, children, life. Joy in life will not be very much, but special adversity is not expected.
Ritual with protein
In order to carry out this real fortune telling for the future, you will need to arm yourself with a container of warm water and egg white. It must first be carefully separated from the yolk and poured into the liquid.
Depending on which shapes appear on the surface of the protein, this will be your future.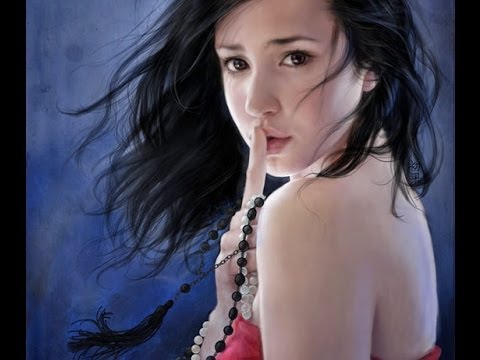 Lines — You will receive an inheritance, promotion or win the lottery. Such a sign suggests that in the near future you will improve financial affairs.
Church for a young girl heralds a quick wedding, and for an elderly disease.
Ship boat for a young girl — wedding abroad, a trip, a move to another country; for a married woman — a meeting with her spouse, for a man — a long trip to work.
If the protein sinks to the bottom of a stone, it speaks of illnesses, troubles.
Web — someone spreads rumors, perhaps quarrels with close people.
A circle — you can realize your desires.
Guessing for the future will tell you what to expect in love, in the financial sphere. Use these predictions as a guide to action that will help change the course of events.
If the result of divination was unpleasant, you should not take it as an axiom, since only you can change your own fate for the better.