Let's see what impact the Feng Shui desktop talismans have. The desktop, no matter whether you are the head of a large company or just an employee, must have a good Feng Shui.
And the higher the post you occupy, the more the Feng Shui desktop and cabinet influences the situation. Basic rules: do not sit directly in front of the door, do not sit with your back to the window, ensure that the cabinet is not at the end of a long corridor, stairs or opposite the toilet.
Because in these cases, no talismans will not help.
Behind the back should hang a picture of either a mountain, a landscape or an authoritative leader. The back is always protected.
Make sure that there is never any kind of water behind your back, be it an aquarium or a seascape. Water has too much energy, and there is a danger that it symbolically "floods" the person sitting. Therefore, water should always be only in front, not behind or above.
It is very good, if to the left and to the right of the seated there are cabinets as the personification of protection.


The higher the back of the chair, the greater the authority of the one who sits in it. The chair must have armrests.
Above the table it is good to hang a panel with calligraphy and money. Such colorful images are extremely favorable for the revitalization of a certain kind of luck — career take-off, love and profit.
Remove the clock from the office. All high-ranking leaders since imperial times did not keep hours in the throne rooms!
Hours count the time of the board. In short, the office clock is a bad Feng Shui.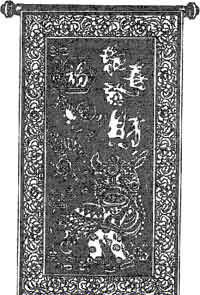 Now let's turn our attention to the desktop itself. The bigger it is, the better, just remove paper from its surface after each working day. The table piled high with papers is a bad Feng Shui.
Bagua mesh can also be applied to your desktop, as well as on the apartment. In this case, the north is where you are sitting.
Accordingly, the south is opposite. There is a place for a crystal pyramid.
It will symbolize your striving forward and upward.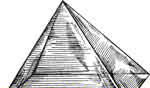 Talismans desktop feng shui. On the left diagonally, put any symbol of abundance.


The most common is a small Hotty, a dragon, a three-legged frog on money.
If the corporate schedule does not imply the presence of Chinese symbols, put any item that symbolizes money for you. For example, a luxurious writing set or business card case made of high-quality leather.



This will ensure a steady flow of good monetary fortune.