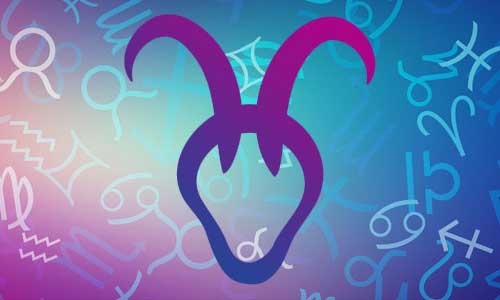 The last and shortest winter month will be very successful for Capricorns. The horoscope promises that in February Destiny will seem to seek to reward you for all the difficulties and trials that you had to endure in the recent past.
So get ready to take her gifts, but do not forget about the need to strengthen the immune system.
The main objectives of the month Capricorn
The sun will spend most of the year in the 2nd house of your personal horoscope — the field of property and finance. It will give you a realistic look at things and a feeling of solid ground under your feet. You will be stubborn, inflexible, the size of your income this month will not worry you much, besides, they may turn out to be unexpectedly high.
As the horoscope for February predicts, Capricorn in the professional field will not be bulldozed, he will be interested only in some great accomplishments and large-scale projects. The horoscope warns that some representatives of the sign will have to take care of newcomers this month and help them adapt to the work team.



Be persistent in your conversation with the management, but restrained, now is not the time to give vent to emotions. As for your personal life, she also prepared a lot of pleasant moments for you.
Especially if you settle differences by not quarreling, but by negotiation.
Horoscope for February Capricorn: study, business and contacts
In the first half of the year, Mercury will be staying in the 2nd house of your horoscope, then he will move into the 3rd house — the area of ​​the inner circle and short trips. He will endow the representatives of this sign with a dry calculating intellect and an extremely sober mind. In the second half, you can expect short trips and frequent trips — on objects or to another city.
Horoscope recommends not abandon them. as they will give you the opportunity to make new contacts and get useful information. Proceeding from them, some representatives of the mark may change jobs or go to study in order to acquire a new specialty, or to improve their professional level.
According to Capricorn's horoscope, February will be extremely fruitful in terms of training, new knowledge will be given to you easily and without much hassle.



Love and Money Capricorn in February
In February, the horoscope advises Capricorns to revise their budget and try to get rid of unnecessary expenses. And it's not that you are experiencing financial difficulties, but very soon you may need some free amount, so it's best to take care of it in advance and make a small supply.
At the end of the month you have a chance to win the lottery, but for this you will need to purchase a lottery ticket.
Venus in the second decade goes into the 3rd house of your personal horoscope. She will give you a good relationship with your relatives and closest associates, with neighbors and colleagues.
This may be especially important for you, since in the second half you will need to contact them for help. The horoscope of Capricorn for February promises that a lonely representative of the sign can have a pleasant romantic acquaintance on some trip — look attentively at your fellow travelers and do not miss this chance.
But married couples may have disagreements on the basis of relationships with relatives, who still strive to interfere in your personal life with their advice.



Horoscope for February Capricorn: activity and health
During the year, Mars will be in the 12th house of your zodiacal circle. This month a large amount of physical activity is contraindicated to you, because you may have problems with your joints or your spine. Also, the horoscope recommends this month to pay attention to the work of the kidneys and the gastrointestinal tract.
Do not try to make a diagnosis yourself, but be sure to consult a specialist and pass an examination. Only in this case, the treatment will be successful.
| | |
| --- | --- |
| Horoscope for February year Aries | Horoscope for February year Taurus |
| Horoscope for February year Gemini | Horoscope for February year Cancer |
| Horoscope for February year Leo | Horoscope for February year Virgo |
| Horoscope for February year Libra | Horoscope for sign Scorpio |
| Horoscope for February year Sagittarius | Horoscope for Capricorn |
| Horoscope for February year Aquarius | Horoscope for February year Pisces |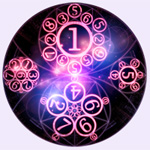 Numerological horoscope for the number of the day — 23
2 gives the opportunity to cooperate with other people, gives faith in good deeds. 3 — is cheerfulness, the ability to drop the previous negative experience in order to step forward with faith.


It's time to manifest a non-standard thinking, to expand interests.
Any complex cases and problems can be solved by using intuition, the ability to self-analyze.
23 number will allow to adapt to any unusual situation that arises. You can show the flexibility of the mind to evaluate prospects that seemed too far away. Learn more >>>