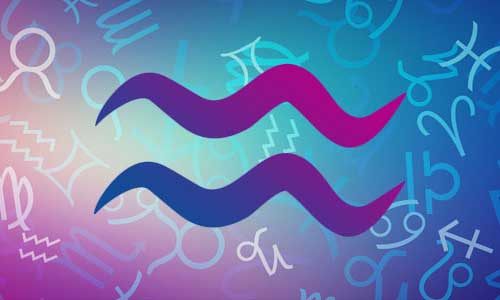 If in the past you made some mistakes, then in October you will have an excellent opportunity to correct them. This month can be called a turning point, because now Aquarius will have to make some difficult choice, which, as the horoscope says, will force them to correct their plans for the future or to change them all.
The main objectives of the month of Aquarius
The sun in October of the year will be in the 9th house of your horoscope — the field of distant surroundings, philosophy, travel. Therefore, one way or another, the main tasks of this month will be connected with what is far from you.
You will have to significantly expand your horizons and maybe even change your life philosophy. In any case, as predicted by the horoscope for October, Aquarius will have an interesting period, full of vivid impressions. Routine and customary duties will annoy representatives of this sign, so at work they can completely ruin relations with colleagues.
Trying to escape from boredom, you may want to change jobs, despite the fact that the bosses will appreciate you for your diligence.


This can also lead to conflicts in your personal life. And if you show intransigence and will continue to stand stubbornly on his own, the horoscope warns that the case will end in a gap — final or temporary.
But lonely Aquarius will have to rely only on themselves — although they will have some novels, the stars do not promise a fateful meeting yet.
Horoscope for October Aquarius: study, business and contacts
In the first decade, Mercury will also be in the 9th house of your personal horoscope. He then moves to 10th house — an area of ​​personal success and career — where he will spend the rest of this month.
Therefore, in the beginning, according to the horoscope, you can count on contacts with your foreign partners or friends. It is possible that at this time the Aquarius will receive a job offer in another country, which will seem extremely interesting and tempting to them — because it will allow them to get rid of their usual routine, which has started them. The rest of the month, you will make far-reaching plans that will drastically change your life.



The horoscope of Aquarius for October predicts that someone from the sign representatives will want to go abroad to study, someone will enter into contracts with representatives of a foreign company, which will allow them to bring their business to an international level. In any case, you need to use this position of the planet in order to achieve greater opportunities for personal success
Love and money sign Aquarius in October
In October, the Aquarius will again be out of money. However, this situation has become customary for them, besides, by the end of the month it promises to improve.
So the horoscope says that you can easily get out of this situation.
Venus for a month will be at Aquarius in the 10th house of the personal horoscope. Unfortunately, already in the second decade, it becomes regressive in order to return to the 9th house. This will lead in October to quarrels and conflicts in the professional field, besides, you may lose the location of your high-ranking patron.
Of course, this situation will be you, which will affect your personal life.


According to Aquarius' horoscope, October is a period when you shouldn't bring work problems home, and if you want to find support from your loved one, then you need to be able to be flexible yourself and, most importantly, don't give emotions.
Lonely representatives of the sign may come into contact with someone from their former partners, but, unfortunately, something serious is unlikely to come out of it.
Horoscope for October Aquarius: activity and health
Mars in October of the year will hold a strong position in the 1st house of your horoscope — the area of ​​human personality. Any physical activity during this period will only benefit you.
Moreover, they will help to cope with the problems of a psychological nature and relieve stress. As for your health, in October, your liver and kidneys will be at risk.
Also, the horoscope advises to be protected from hypothermia, and if you experience unpleasant symptoms, consult a doctor and be examined in order not to start the disease.
| | |
| --- | --- |
| Horoscope for October year Aries | Horoscope for October year Taurus |
| Horoscope for October year Gemini | Horoscope for October year Cancer |
| Horoscope for October year Leo | Horoscope for October year Virgo |
| Horoscope for October year Libra | Horoscope for sign Scorpio |
| Horoscope for October year Sagittarius | Horoscope for Capricorn |
| Horoscope for October year Aquarius | Horoscope for October year Pisces |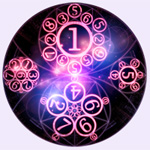 Numerological horoscope for the number of the day — 23
2 gives the opportunity to cooperate with other people, gives faith in good deeds. 3 — is cheerfulness, the ability to drop the previous negative experience in order to step forward with faith.
It's time to manifest a non-standard thinking, to expand interests. Any complex cases and problems can be solved by using intuition, the ability to self-analyze.
23 number will allow to adapt to any unusual situation that arises. You can show the flexibility of the mind to evaluate prospects that seemed too far away. Learn more >>>