The American writer Pearl S. Buck tells about the reflection of a person's experiences in his work: "Each novel begins with a character who, apparently, is a product of a problem or idea that has occupied me for a long time.
Experiences of man and his work on the example of the horoscope Pearl Buck
One hero gathers around him two or three others, and they come to life in my imagination — all together and individually. I watch them move, talk and live with each other.
After they spend some time with me — sometimes for a long time, sometimes not — one of them comes to the fore and begins to speak in his characteristic manner.
As soon as this happens, the novel comes to life and I start writing, trying to do it daily. «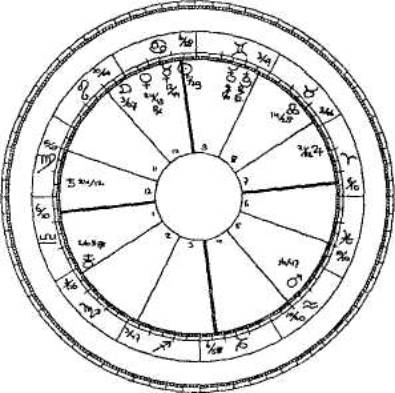 Map 5. Pearl S. Buck Natal Card. 26 1892, Hillsboro, West Virginia, 1230 am.
Reflection of human experiences in his work. There is no conscious decision, or a carefully drafted plan, but there is a way of working that provides the unconscious with full scope for creativity.



The main character appears by itself, and the whole process resembles the Jung practice of active imagination.
Horoscope Pearl Buck is presented on map 5. She has Saturn in XII: this is a very constructive position for someone who allows the plot of her work to arise by itself. Saturn is also the ruler of IV at home, and thus the ruler of IV at home is in XII.
In everyday life, this is often accompanied by a feeling of immorality; a person does not feel at home either in his family or in the country where he lives. This feeling is clearly manifested in the works of Pearl Buck, for example, in her famous book «East Wind, West Wind».
Pearl Buck is especially well known for his novel "The Good Land". It is very likely that by developing this topic as a writer, she helped herself to cope with her feelings and, moreover, was able to endow her books with enormous inner strength.
Detachment, non-interference in those processes that take place in her, was for her a necessary method of work, a method that allowed her to take the right approach to the outer life (ruler XII at the MS) and understand herself (ruler XII at the conjunction with the Sun).



And finally, here's an excerpt from an article written by the famous conductor Eugene Joachim entitled "Zur Phanomenologie des Dirigierens" ("Phenomenology of conducting").
"First of all, I take a position that can be called a passive approach to work, with its openness and open-mindedness, which allow the composition to unfold in its own reality.
Then the tempo comes by itself and the play opens so naturally (based on itself) that it begins to live its own life. My conscious will and formative impulses are not involved at this stage.
It seems, however, that there are several levels in this seemingly passive state. Only the intellectual layers of consciousness are truly passive, only the will to possess and act is turned off.
Deeper levels of consciousness, by contrast, are extremely sensitive and active and are set to work, to the extent that a kind of emotional force field arises that starts to spark.
This is a crucial moment.


When it comes, time comes for persistent conscious effort.
It is important that will and mind control do not enter the process too early and that my own person does not interfere when this is not required.
Experiences of man and his work on the example of the horoscope Eugene Jochim
Map 6. Natal map of Eugene Jochim. 1 1902, Babenhausen, West Germany, 10.00 am.
Reflection of human experiences in his work. From an ethical point of view, this approach means humility before the music as a whole and listening to its inner meaning. "
Again, we see the detachment of consciousness and the acceptance of the fact that a certain internal process, which is not subject to control, can lead to more significant results.
The horoscope of Eugene Yohim is also known. As can be seen on map 6, in his horoscope XII house is very marked and even amazed.
The moon is on the cuspid XII of the house, and its ruler (Pluto), together with the Moon and Saturn, constitute the configuration of the "finger of fate". Other aspects of the ruler of the XII at home are the opposition to Uranus and the trine to Mercury.



There is also a connection between XII and Saturn, as in the Pearl Buck map. Just as the structure of her novels spontaneously arises, and the pace in the case of Eugene Yohim comes by itself.
He also notes that he does not add anything from himself at the beginning of his work; first, a piece of music must have its own voice.
Forming forces are especially connected with the Moon and Saturn, and, as we see, these two planets form the "iodine" figure with the ruler of the XII house!
The stress field characteristic of the "iodine" figure and the inherent qualities of uncertainty, alertness, searching can give a person talent, if he is not afraid to listen to his inner voice, wait and stay open, unprotected. The combination of this "finger of fate" and XII at home made Eugene Yohim one of the best conductors of our century!
The above examples, despite the difference in experience and points of view of people, show us how valuable the ability to obey the influence that we can neither see nor control, which asks us to wait patiently for an answer.



This influence of the unconscious (provided that we are attuned to it) can help us in difficult times if we weaken our fixation on what worries us. Such is the role of XII at home in our maps.
The XII house itself does not solve anything. When he is understood, that "dismantling" impulse that he gives helps in solving a problem or on the way to a new situation in life.
This impulse can more dramatically affect our lives if we cling to the old patterns of behavior, to the usual masks — in other words, when our psyche lacks flexibility. But in this case, the experience of XII at home can be useful, although we only understand this later.
In the following chapters we will try to find a positive approach to the XII house.