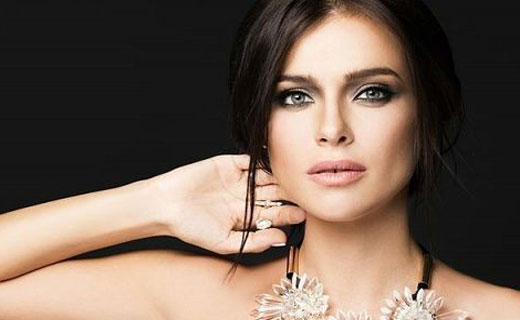 Meaning of the name Elena: this name for the girl means «bright», «shining».
The origin of the name Elena: ancient Greek.
The diminutive form of the name: Lena, Lenochka, Lenusya, Alyonushka, Elenushka, Lelya.
What does the name Elena mean? This girl is witty, cordial — true, not for long. The British call Lena «lady sincerity»: she really is very trusting, sometimes to the point of simplicity, but always closes her heart for the person who turned her gullibility into evil.
Angel Day and the patron saints of the name: the name Elena twice a year marks the name day:
3 (21) — Holy Tsarina Elena — mother of St. Equal to the Apostles King Constantine. In 336, she gained the Life-giving Cross of the Lord in Jerusalem, built many holy churches, and helped the poor a lot.
12 (30) — St. Helena — mother of sv. Stephen, King of Serbian (XIV century).
Signs: 3 — Olena — long flax, Elena-flaxseed. On this day they begin to sow flax, for «if you sow on Flax, there will be long flaxes»
Zodiac — Gemini
Planet — Mercury
Color — gray-blue
Auspicious tree — ash
Cherished plant — aster
Helena's patron deer
Stone Mascot — Chalcedony
Characteristic name Elena
Positive features: The meaning of the name Elena is gullibility, gentleness, charm.


The name gives coquettishness. A girl with this name can show sympathy and compassion for a person who needs help, even sacrifice herself.
At the same time, she is intelligent, does not hesitate at danger, does not tolerate deception. The abuser is able to punish, while showing extraordinary ingenuity.
Negative traits: Negative value — cunning, calculating, suppressed agitation. Name Helen brings and passion.
She lives in her inner world, but can submit to someone else's strong will. Absorbed by her spiritual feelings, a girl with this name can give up business, her direct duties.
The character of the name Elena: What character traits determine the meaning of the name Elena? Its main enemy is laziness. The fight against this vice is the engine of its vital energy.
This girl is very amorous, but, having found her only one, does not spare herself in her sacrificial love. Much appreciates peace and tranquility.
A girl with this name is growing up calm and affectionate child. A little lazy, she has a slow reaction, loves to leave everything "for later".


Lena is receptive, even very impressionable to the beautiful sides of life.
It is in need of parental caress, a gentle, warm attitude towards it. She loves fairy tales, lives in the fictional world of palaces, princesses, pages, magnificent receptions, magnificent dresses and jewels.
Lena studies well, she has an excellent memory, rich imagination. She falls in love with beautiful, well-dressed teachers, in their subjects she is always «excellent.»
The woman bearing the name Elena is a bit closed, shy, lives in the world of her dreams, but this does not prevent her from being cheerful, optimistic.
She is too excitable, capricious, which is both weakness and charm. He is friends with men more, there are almost no friends, relations with women are not easy.
Grievances forgive with difficulty, never forget about insulting. Lena is very trusting and kind, especially if it is not burdensome for her. Having learned that someone needs help, she is immediately excited, ready to do a lot, but soon forgets about her own emotions.



She is very curious, cannot keep secrets, if necessary, she will compromise with her own conscience. Someone else's success touches her, she is envious, in this case her own ambitions are excited.
Elena and her personal life
Compatibility with male names: A successful marriage of a name with Andrey, Baruzda, Bogdan, Vladimir, Dmitry, Ignat, Igor, Cyril, Mikhail, Roman, Svyatoslav, Svyatopolk, Yaroslav. Difficult relations of a name can arise with Alexander, Anatoly, Bryachislav, Vasily, Zakhar, Stepan.
Love and marriage: Does happiness in love promise the meaning of the name Elena? In the family, Lena is able to create an atmosphere of peace, calm, carefree.
A girl with a high intellectual level prefers to remain free.
A girl can love unselfishly and firmly. In love, her inner strength is released, she is capable of sacrifice, but she is waiting for the same attitude towards herself. Attaches great importance to loyalty.
Lena is very jealous, but she does not even admit this to herself, since she considers herself above such a base passion.



The family does not absorb the woman entirely. The woman bearing the name Elena does not worry about the compulsory dinner, cleaning, washing, but nevertheless knows how to create an atmosphere of peace and peace in the family.
Especially Helen takes care of the children.
Talents, business, career
The choice of profession: The value of the name Elena — passion for any business. In his youth, he could not decide on a future profession for a long time. Her artistic data, the ability to transform and play have Lena to artistic activities.
Many find themselves in the modeling business, art. A girl with a developed intellect and high cultural level can be carried away by the philosophy, religion, study of the culture of any country.
Business and career: Lenochka is fortunate in financial affairs, but she does not attach much importance to money, is indifferent to everyday problems, can do the most necessary things and sometimes shows ruinous generosity.
From her youth Lenochka tends to work in the field of aesthetics and art. She is talented, lives in emotions, can be an actress, a musician, an artist, a singer, a fashion model.



The girl is independent, knows how to communicate with people, the work fascinates her, but she does not tolerate a strict daily routine, early service.
Health and Energy
Health and talents named Helena: She long gets used to the home environment. She eats very sluggish mother's milk.
They are quickly transferred to artificial feeding. Many are born seven months.
But despite this, they have a good immune system, and they get little sick. Lena quickly becomes independent. Elena is located to the middle ear diseases.
In such cases, you should do compresses. «May» Lena should be given vitamins «E» and «D» to strengthen the immune system.
Considering the name Elena, pay attention to the fact that Lenochka has an unbalanced psyche. It should be protected from colds, there are complications in the eyes, inflammation of the fundus. Often complains of stomach pain, which can remain with her for life.
It is necessary to protect the lungs, there may be a disease of the asthmatic nature of the lungs — emphysema. Lena is located and to the kidney disease, possible pyelonephritis.



Therefore, you need to be monitored by a urologist.
If a girl named Helen was born in February, the "February one" has a weak nervous system. «March» Lena is prone to allergic diseases, dermatitis. In infancy, she suffers from diathesis. It should be from childhood to temper Lena to attach to the sport.
Then she will be less sick.
Hypertension, vegetative-vascular dystonia develops towards old age. The «April» — weak teeth, the «July» — may have problems with teeth since childhood — the wrong bite.
«February» Lena can suffer a strong violation of the nervous system, it is undesirable to call a girl by that name, if her middle name is Nikolaevna. Her suit patronymic Alekseevna, Mikhailovna, Sergeevna.
Elena Nikolaevna's nerves are loosened and neurasthenia can develop towards old age. By patronymic Nikolaevna Lena can only be called summer girls.
In adulthood, the "December" name is predisposed to peptic ulcers, some after childbirth develop a stomach or duodenal ulcer.


Some suffer eye surgery. «November» Lena — sick much less often, but they have laryngitis.
Helen's fate in history
What does the name Elena mean for women's fate?
Elena Vasilyevna Glinskaya (? — 1538) — Grand Duchess, second spouse of the Grand Duke of Moscow Vasily III, daughter of the Lithuanian Prince Vasily Lvovich Glinsky-Dark. In the house of her father, the girl received a good education at that time. Elena Klena Glinskaya, a famous beauty of her time, was wooed by the Grand Duke of Moscow! The first marriage of Vasily III, with Solomoniya Saburova, was terminated by childlessness. In 1526 she married. She had two children: Ivan and Yuri. In the five years of its rule, a stable government environment was not organized under the juvenile Grand Duke IvanElena. It was poisoned.
Elena Alexandrovna Suvorova-Rymninskaya (1785 — 1855), princess, daughter of Chamberlain Alexander Lvovich Naryshkin, mother — Maria Alekseevna Senyavin, daughter of the famous admiral. The young lady was the maid of honor of the empress. Fifteen years old she married Prince Arkady Alexandrovich Suvorov (1780-1811). This marriage was not happy for the maid of honor, her husband was not created for family life. At 26, Princess Suvorov was left a widow with four young children. Until the very last days of her life, having almost lost her sight, Princess Golitsyna retained the freshness of her mind and charming enchantment, which made her a pleasant and interesting companion. She was a friend of V. Zhukovsky, she was in constant correspondence with the blind poet I. Kozlov, and A.S. Pushkin
Elena Blaginina — children's poetess.
Elena Isinbayeva — athlete, pole vaulting.
Elena Obraztsova — singer (mezzo-soprano), People's Artist of the USSR.
Elena Proklova — actress.
Elena Bonner is a public and political figure, human rights activist, the wife of academician A.D. Sakharov.
Elena Roerich is a religious philosopher.
Elena Gnesina is a musician and teacher.
Elena Vodorezova — figure skater, figure skating coach.
Elena Petushkova — Honored Master of Sports, champion of the Olympic Games in equestrian sport.
Elena Kamburova — singer, artistic director, People's Artist of Russia.
Elena Andreyanova (1819 — 1857) — ballet dancer, representative of the romantic direction.
Chichcholina — real name — Anna Elena Staller; Italian porn star of Hungarian origin, member of the Italian Parliament.
Elena Rojo (born 1944) is a Mexican theater and film actress.
Gelena Modjeevska (1840 — 1909) — Polish dramatic actress.
Elena in different languages ​​of the world
Translation of a name in different languages ​​has a slightly different meaning and sounds a bit different. In English, translated as Helen — Helen / Elena — Eli'na / E'lana, in Belarusian: Alena, in Ukrainian: Olena, Єlena, in German: Helena — Helena, in French: Helene — Helen.