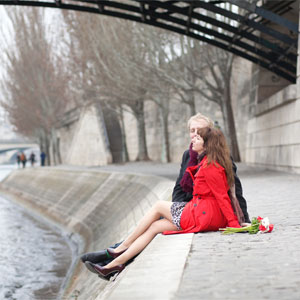 The first meeting is always exciting and charming. The future of your relationship depends on it.
All the novels in the world began with the first date, the first conversation. Let's discuss how and where it is better to hold the first date, how to stay in the gains from this meeting, make a good impression and get a chance to continue the relationship.
8 ideas how and where to hold the first date
This is one of the main points to successfully hold the first date. It should be chosen, taking into account all the smallest details: with whom you are meeting (a man or a woman), at what time of the day the meeting will take place, what preferences does your future interlocutor have.
Do not try to choose a place to hold a meeting. You need to phone and discuss all the details of the choice of location.
Do not say "I want", let your interlocutor also take part in choosing a meeting place. Offer.
This will be the most successful option, because people appreciate when their opinions are respected.
It is not necessary to limit the choice of a place for a first date to coffee shops and restaurants.



To avoid boredom, we recommend scary activities, from which the adrenaline level jumps (for example, a roller coaster, a horror film, an air gymnastics lesson or training in long parachute jumps indoors).
The overall scary experience provokes a surge of adrenaline and quickens the heartbeat, and this resembles a sexual reaction. David Givens, Ph.D., an anthropologist at the Center for the Study of Nonverbal Signs, said: «Mind takes any form of arousal for sexual desire, it will direct this feeling to someone near you.»
Determine what kind of meeting it will be, depending on the venue. This is important for the selection of clothing, and mood, as well as various details of a date.
Agree, a date in the theater and in a balloon requires completely different clothes, shoes, training and mood.
If you do not want to be remembered as an ignoramus, follow all the basic rules of behavior. Let the girls think you are perfect.
In our time, etiquette and politeness is considered one of the most positive traits of character, and in order to successfully hold the first date it is necessary.



Do not keep your interlocutor for a long time if he does not wish to remain. Let the date last only an hour, but the other party should be at ease with you.
Must be easy and relaxed. Speak to topics of interest to you two. Listen more and ask a lot about the life and interests of your interlocutor.
People love to talk about themselves, so it will be useful to hold the first date listening to the story of the interlocutor.
Make sure to allocate a table for you and cover it with the required number of people. Worry about the comfort of your interlocutor, he will be pleased that they are experiencing for him.
Do not be distracted constantly on the phone. It is better to hold the first meeting with the device turned off or put on silent mode.
Pay attention to the interlocutor.
Be careful. The first date is an important stage.
We have already talked about this. Forget about respecting yourself and your interlocutor.
It is not necessary to respond rudely, it can harm further communication. If you do not like something, you must first apologize, and then carefully say that you are not satisfied.



Respect the opinions of others.
Good joke for everyone. If you know the funny — wonderful. If not, ask friends in advance.
Naturally, choose a joke with taste, so that it reflects your personal sense of humor. This is a quick way to make a first date fun, liven up the atmosphere and squeeze through the muddy mist that may have hung over your date.
20 questions to ask on the first date
What if the date goes well, but does he suddenly ask a strange question from the ceiling? Put «Tell me about your passion.»
Of course, it may be an innocent rehearsed question that he asks every woman, but most likely it is a bell.
Perhaps his thoughts moved along this path: "She is boring. I wonder if anything at all can shake her? Hmm how to find out?
I know! I'll ask if she has a passion! "This is a sobering signal that says dating energy is being depleted.
Sit up straight, with relish answer his question, remember your homework and order a double espresso!



What questions can be asked on the first date:
What are your secret abilities?
What was your childhood love toy?
What was the best gift you were given?
Tell us about the most embarrassing incident that happened to you in elementary school.
If your house was on fire, what would you grab in the first place on the way to the exit?
Where have you ever been, but really would like to go?
What did you want to be when you were little?
What are your favorite books (or movies) for all times?
What was the worst job in your life?
Tell me about your lucky draw.
What was the best advice you were given?
What is your favorite board game?
What country would you choose to live?
Tell me about your best birthday.
If you could make any animal in the world your pet, who would you take?
How would you like to change your parents?
What was your best costume for the New Year?
What was the bravest deed in your life?
Tell me about the most fun family vacation in your life.
Tell me about your greatest luck.



Of course, you should not throw out all these questions put together on your companion, otherwise he will feel at the interrogation and you may have no one to hold the first meeting.