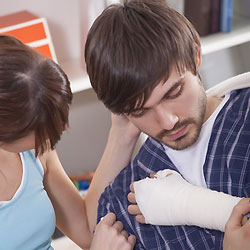 Forget chocolate, sex and money. Taking care of others is what can bring as much pleasure as well as benefit to your health!
When the situation becomes tough, friends are known in trouble. But scientists have proven that kindness and support towards a loved one is not self-sacrificing, rather the opposite: by supporting a loved one, women also benefit.
Researchers conducted a brain scan of 20 women who morally supported their partners after they received a painful blow.
It turned out that when women comforted their friends, their blood flow to the brain areas associated with rewards increased. These areas are usually activated in response to simple pleasures such as chocolate, sex, or money.
When women did not have the right to provide support, there was a decrease in activity in these parts of the brain.
Scientists also said that providing support to loved ones can increase our chances of survival.
The results of this study were published in the journal Psychosomatic Medicine.