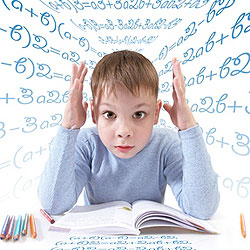 Children born in August, exams worse than their classmates, the researchers found.
British experts analyzed data on grades received by students in the exams, and compared the information with the personal data of adolescents.
It turned out that boys born in August are 12 percent less likely than those born in September, for example, to receive high scores, and girls — 9 percent.
In addition, August children are 20 percent more likely to drop out of school, and their chances of enrolling in an elite university are 20 percent lower than everyone else.
In addition, it was found that these children more often than others become targets of bullying in elementary school and have lower confidence in their mental abilities.
As a result, they are also more likely to smoke, drink, and try drugs. They generally control their lives worse.
What is the reason for such bad luck?
The British Institute for Fiscal Studies, whose staff conducted this study, is now trying to find out the reasons for this phenomenon: who are the blame — the stars, the parents, or the fact that these children go to the first class right after they have reached the required age and often are the youngest in classroom?