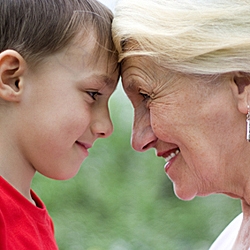 Surprisingly, children more often choose professions not of their parents, but of grandparents. Are you ready for this choice of your child?
Scientists from the universities of Oxford and Durham analyzed data from 17,000 Britons born in 1946, 1958 and 1970.
It turned out that the connection between grandparents and grandchildren is more significant than expected. A child is 2 times more likely to be a teacher and a doctor if grandmother or grandfather had this profession!
But having studied this topic, scientists came to the conclusion that there is a relationship not only in the profession, but also in social status.
80 percent of men who were born in families with high social status inherited from their grandparents, have kept it. But only 61 percent of those men whose parents climbed the social ladder compared with grandparents, managed to stay at the same height.
The effect was less noticeable among women — 66 percent of those born in high positions remained there, while only 51 percent of girls from "new rich" families retained the new status of their parents.



Interestingly, the children of parents who have lost their high status, tried to "correct the parents' mistake": 47 percent of men and 41 percent of women regained the social status of grandparents.