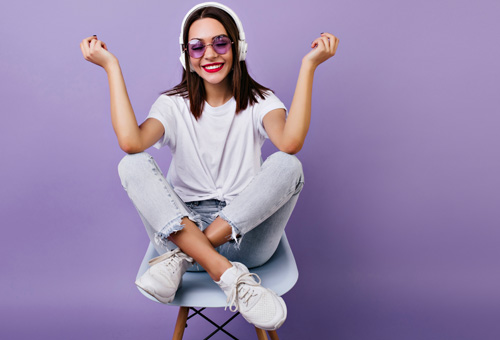 At school, we are not taught how to adapt to changing circumstances. We have to gain our own experience of trial and error.
We grow up, we get wisdom, emotional maturity. Every day brings certain impressions and new meetings.
They are not always able to cause positive emotions.
Sometimes in the bustle of everyday life, a person asks a natural question, but why should he wake up, commit acts and fall asleep at night? What is the point in repeating certain actions?
Someone will say that the main thing is to be happy. Why are there so many people suffering from depression and lack of faith in a bright future?
Children can be carefree and happy. They do not have half the responsibilities that adults should perform. The modern pace of life requires to meet the standards of success.
There is no time to devote yourself, your dreams and plans. A person simply does not understand what he really wants.
Few people think about how well they live.


Socially embedded patterns force you to follow a general course. Lack of a state of life satisfaction leads to unwillingness to do your favorite thing, to interact with other people.
It is not surprising that a person becomes dissatisfied with himself, with his achievements, appearance and social circle. Is there a way out in this situation?
Self acceptance
First of all, you need to stop reproaching yourself for the lack of ideal parameters, desired career and arranged personal life. As soon as we accept ourselves as we are, we will manage to change the life around us. Paradoxically, this recommendation baffles most people.
They are hard to understand how you can love the reflection in the mirror. We used to scold ourselves for failure, lack of any achievements.
We have to make efforts not to go crazy with the desire to conform to accepted standards in society and try to limit ourselves, sometimes to the detriment of health.
As soon as we recognize that we have the right to make various blunders, life will become much easier. Each negative reaction is a signal of the chosen wrong path.
It is simply necessary for each of us to develop, as a full-fledged personality.
The first steps
Once a person is aware of his true desires, he will be able to build a truly healthy and happy relationship with people around him. Do not rely on the standards set by marketers, people who lived a few decades ago.
The definition of true desires will allow you to gain a long-awaited taste for life. You should not be guided by the phrase «I must.» It is best to ask yourself "Do I want to commit this act"? "Will I be truly happy if I focus on the opinions of other people?"
You can try to write down duties and real desires. Or play with another person expressing stereotypes that people living in society are obliged to follow.
You can try to change the usual order of things.


For this purpose, make a definite plan that I would like to do in the near future. Many successful people come up with new interesting lessons every month.
You can fulfill an old dream, and you can do self-development. It will definitely help, both professionally and privately.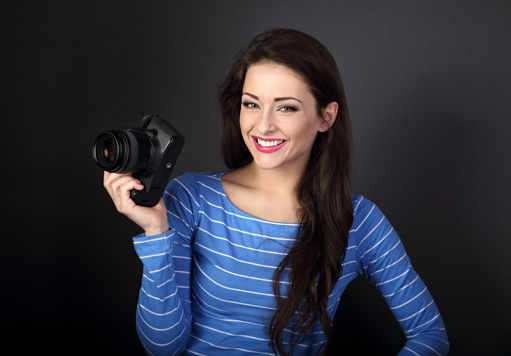 So that life brings pleasure you should not forget about free time. Idleness can be beneficial in case of chronic fatigue, but do not practice it every weekend.
You can find a favorite hobby, try to change the social circle. New interests — a great chance.
You can not just reveal your talents, but also possibly change your occupation.
Interaction with people around
We live in society, and therefore must be in contact with other people. Often the relationship brings bitterness to disappointment.
We'll have to learn to accept a person who will become a friend, intimate or fleeting acquaintance. What should be remembered so that relationships bring joy?
Each person has certain disadvantages and advantages. You can not completely remake a partner in communication.
You should not choose a satellite for its social status, appearance. These indicators are changeable, and you will have to live and meet with a person with peculiarities of his character, interests.
People can come and go from our lives. This is a natural phenomenon. They are able to bring an unforgettable experience that will certainly come in handy in the future.
Do not forget to invest in relationships: emotions, attention, warmth, trust and care. The most important thing is the presence of a measure.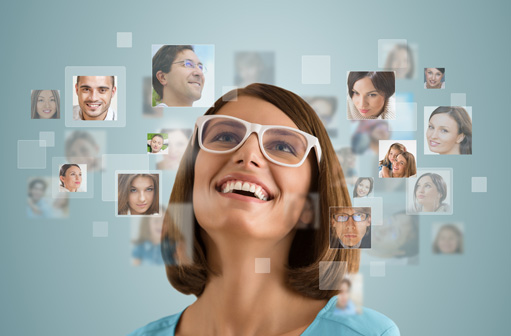 Perception of life
Life is not an eternal feast. We'll have to learn how to find positive moments in each day. Sometimes we unduly dramatize events.
As soon as the first emotions subside, it will be possible to analyze the situation from the point of view of logic. Much that at first seemed unrealizable, unable to bring positive perspectives, turns out to be a path to new and interesting discoveries.
Do not forget about the prevention of emotional burnout. It occurs in case of chronic fatigue.
We'll have to make an effort to return the balance of power, enjoy the excellent mood. Among the measures are the following:
Full sleep;
Doing things you love;
A change of scenery;
Personal care;
A couple of hours of rest after work every day;
Create a diary in which events will be recorded for which you can thank life.
Most importantly, remember that the perception of life is not an easy process. It depends on the person.
One must learn to live and find something positive in every moment.


No one is born immediately happy.
Every day is a chance to start all over again.