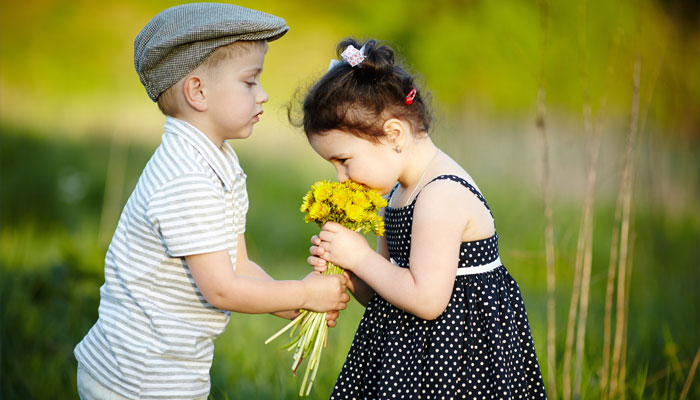 The most loyal, close, bosom friends come from childhood. But in order for them to remain in our life, we had to go through a difficult path.
Children choose their own friends, guided by their own ideas and tastes. And it's difficult for moms and dads. But it is the parents who are laying down in the consciousness of the beloved offspring an understanding of what kind of "real friend" really is.
They are the ones who teach to be friends, including by their own example. And, undoubtedly, they know with whom and why their child is friends, if he has many comrades, how much he is attached to each of them.
How to teach a child to be friends — raise prestige
The child goes to school, he has a new circle of comrades. Someone is ready to be friends with the whole class, the other will choose one or two guys, but the relationship with them will be deeper and deeper — it depends on the character.
Now the child begins to realize that the friendship is two-sided. However, their interests, of course, are crucial.
Any person who finds himself in a new environment is faced with the task of strengthening his authority in the eyes of others.


Some children start to brag about new things, fashionable gadgets.
What should parents do in this case? First of all, try to keep the child growing self-sufficient. Explain that judging a person is necessary not by the brand of the mobile.
And to win the affection of classmates better with their qualities.
To teach a child to be friends — meet his friends
From 12 years old or a little earlier, a child has a need to empathize and share intimate things. The friend becomes the one to whom you can tell about the painful one, the one who will understand and listen.
For a friend — a special relationship, but the demand from him is higher. It is at this age and age up to 15 children are very jealous of friends, they are painfully worried if a close person begins to be friends with someone else.
Now friends for a child are becoming more important than mom and dad. They are the main authority, their word has weight, the son or daughter seeks to imitate the best of them. Parents of this behavior often touches.
But we must understand: the child gets an experience that is very important for adulthood, he learns to build relationships.


At the same time, mom and dad should know who their child is friends with. Did he get into bad company?
In serious cases, it makes sense to take leisure of the children in various sections and circles, and even change the school when it comes to child safety.
Teach a child to be friends and relive betrayals
By the age of 16, the child is already looking for people who are like him and understand his needs. Those who are chosen as friends, often pass through life. Therefore, the desire to spend time in the company of peers should be supported.
You can allow your 16-year-old son to bring friends home, but demand that you follow certain rules: do not drink alcohol, clean up after you, disperse until 21.00. Study, of course, should not suffer. Right now, a teenager may face the first betrayal — and perceive him too keenly.
It is necessary to show the child that he is not alone, he has loving parents. Try to explain that in life, alas, betrayals occur, but over time the pain subsides.
And that true friends who will not leave in trouble, also occur.


It's time to realize what a teenager has long dreamed of: a trip to the sea, buying something special.
Today, children feel more lonely than their grandfathers and great-grandfathers at the same age. In the first place this contributes to the dominance of the virtual world.
Teach your child to communicate live. Invite home friends with children, go together on the nature, arrange tea drinking for his classmates.
Form the environment in which your children communicate. If the baby does not have brothers and sisters, compensate for this by communicating with the company in the courtyard, kindergarten, sections, otherwise then the child may have difficulties with communication.
Look for family time together with your closest values, give the child to school where most parents are of your level.