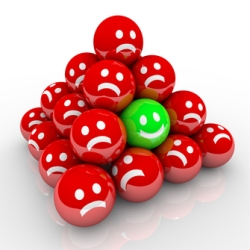 Scientists have compiled a global ranking of the prevalence of depression in different countries of the world. Where do you think most depressed people live?
The countries of the Middle East and North Africa are leading in terms of the number of people suffering from depression, according to a new study by scientists from the Australian University in Queensland.
From European countries lead Croatia and the Netherlands. Here, as in Algeria, Libya, Sudan, Honduras and Afghanistan, the highest rate — depression affects from 5 to 7 percent of the total population.
Then come Russia and practically the entire composition of the CIS, Turkey, Somalia, Colombia, Paraguay and some countries of Central Africa.
And least of all, depression occurs in Japan — only 2.5 percent of the population of this country is personally familiar with this disease. Slightly worse performance in Australia, China, Mexico and the UK.
Overall, depression is the second leading cause of disability in the world and is diagnosed in about 4 percent of the world's population, scientists found.
It is worth noting that these are official medical data, i.e.


they lack people who have never mentioned their symptoms of depression at medical appointments.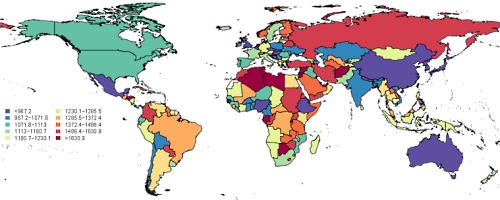 This is probably why the level of depression in the United States, for example, is higher than in India and Iraq — most likely, in recent countries, depression is simply rarely diagnosed due to the very low level of medicine.
What determines the level of depression in different countries? Researchers suggest that the level of depression is higher in those countries where armed conflicts occur or have recently occurred.
In addition, unemployment, low incomes and high inequality between the rich and the poor play a crucial role.
Interestingly, most people suffer from depression young people from 18 to 29 years. After this age, the number of "depressing" is steadily decreasing: depression among 70-year-olds is as rare as among 5–9-year-olds.