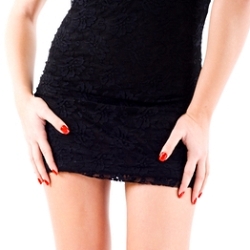 Want to know what awaits our economy and will your wallet withstand the upcoming financial turmoil? To do this, you absolutely do not need a diploma of a financier: just look at the length of women's skirts!
Experts have long noticed that the length of women's skirts is reduced along with economic indicators. Judging by the latest fashion trends, there will not be a large-scale economic crisis, although it's far from well-being.
The theory of the length of women's skirts (Hemline theory) originated in the 1920s of the last century, when the American economist George Taylor noticed that the fashion for miniskirts came along with economic growth.
According to his theory, when the economy begins to decline, the length of skirts decreases — so women get the opportunity to save by buying cheaper stockings.
Experts made observations on New York Fashion Week earlier this year, calculating the average length of the skirts offered by Fashion Houses.
According to their calculations, the "hem index" increased from 35.04 in 2011 to 44.38 this year.
The higher the index, the shorter the skirts and, according to George Taylor, the better the state of the economy.



So do not believe in horror stories about the coming crisis — at least women's skirts do not predict it!