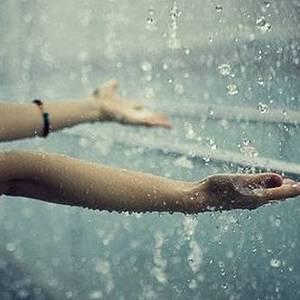 Popular names and traditions of the day
4 they were not so much afraid of the thunderstorm, because "if thunder was on Mary, there would be hay behind the eyes," as many thunder was wary of, and not only in reality, but in a dream. After all, it meant such a dream — bad news and sadness.
Superstitious people put a clove of garlic under their pillows to protect themselves from harm, and they shoved a shovel into the yard, sincerely believing that such simple manipulations would take the trouble out of their home. And listening attentively to the thunders of the thunder, noted: "If thunder is deaf — to be silent rain, thunder promises a long downpour, a continuous thunder rumble will surely respond with a hail, and if it thumps loudly and abruptly — the bucket calls."
But whatever happens, and at the first rumble of thunder it was necessary to certainly cross and say: «Come, Lord, quiet water and warm dew.» After all, if «Mary has strong dew, then flax will be sulfur and braids.»
And who wants to lose in one day what has been going on all summer and cherishing.
And another thing: fearing cold dew, caring housewives tried to dig all the flower bulbs in the garden on the day of Mary Magdalene 4.


They did not want to risk their fragrant wealth pleasing the eye.
After all, flowers in Russia are always in price and honor.
Mary Magdalene is not only famous for thunders, is famous for its flowers, it is also popularly called the berry box. Indeed, on the slope of summer, in the midst of the stubble, the berry self-tasting tablecloth is especially rich in dishes.
Here and a magnificent set of forest gifts: blueberries, blueberries, lingonberries, honeysuckle, stoneberry, blackberry, and in the gardens there are many amber gooseberries, juicy raspberries and currants of various sizes and colors.
On this day, the peasants were actively engaged in harvesting wheat. However, in some villages 4 the belief was widespread, according to which, on the contrary, it is impossible to go out into the field — lightning can kill.
Naturally, this was relevant only in case of bad weather.
Usually, black currant and red currant ripened at 4, from which they boiled jam and made medicines based on it, because they knew that this berry helps to fight cold symptoms. 4 also went to collect and wild berries
On this day, the memory of Mary Magdalene — one of the most famous women in religious history. Interestingly, in Orthodoxy and Catholicism, attitudes toward the personality of Mary Magdalene differ. So, Catholics associate it with a harlot, and in the Orthodox Church she is known only as a myrtle bearer.
As stated in the Holy Scriptures, Mary was born in the Galilean city of Magdala, which is why she got her nickname. In the New Testament, it is mentioned only a few times.
In particular, it was Mary Magdalene that Jesus healed from obsession, and after that she herself became a disciple of Christ and, much later, one of the myrrh-bearing women who came to the cave to prepare Jesus for the funeral and witnessed his divine resurrection. After this, it was Mary Magdalene who informed the apostles about the miracle that had taken place. Mary Magdalene was a follower of John the Divine and preached Christianity in Rome.
She died in Ephesus a peaceful death.
In Orthodoxy, Mary is canonized. 4 not only go to church, but also go to the forest to pick berries after the service.



Housewives do homework. For this reason, the people of day 4 was known as the Berry.
Despite the fact that dew 4 was considered harmful to plants, women believed in the signs that it has miraculous properties. Therefore, be sure to wash with dew, considering that it will make the face white and clean.