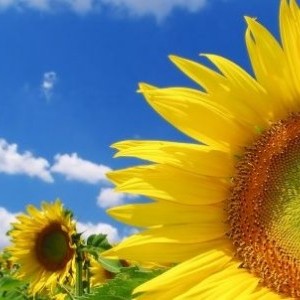 Popular names and traditions of the day
"October rides on a bay mare — road ripples have washed out the rains," and a little clears up — the world is full of colors again.
No wonder they say: «October is crying, then laughing,» noting the inconstancy of the character of the second month of autumn. Even the patron saint of heaven, the sacred martyr of Fock, is immediately responsible for two mutually exclusive elements: fire and water.
After all, he is simultaneously honored as a protector of fires, and as a provider of help to drowning people.
In the old days it was believed that autumn begins at 5 and continues until the birth of Christ. The peasants finished cleaning up the radish and made various dishes from it.
There was a common opinion among the people that 5 is an unhappy day, because the wind is strong and it could bring with it damage, disease, and evil spirits. There were several prohibitions that had to be adhered to so that there was no strong wind.
So, on this day it was impossible to burn old brooms, to ruin the anthills, curse the wind, beat with a stick or whip on the ground.
In church 5, the memory of the prophet Jonah is revered, and therefore it was impossible to catch, eat or sell fish.


According to the Holy Scriptures, Jonah was in the belly of the whale and remained unharmed. So, one day, God told him to go to a city called Nineveh to preach.
However, instead, Jonah decided to go to Joppa and boarded another ship. During the journey, a storm began, and the sailors decided to cast lots to understand the fault of which the failure had come to them.
The lot fell on Jonah, after which he confessed that he had violated God's decree. Then he asked to throw it into the water — and the storm would subside, which the sailors did.
A large whale swallowed Jonah into the sea, in whose womb the preacher spent 3 days and 3 nights, praying incessantly. Then he was cast ashore and after his miraculous salvation went to Nineveh.
Also 5 honored the memory of the martyr Phocas, who is considered the patron saint of those who are drowning and a protector against fires. According to legend, he was born in Sinop and led a virtuous life.
He became a bishop in his mature years and preached Christianity, thanks to which he succeeded in converting many pagans. He suffered during the persecutions organized by the emperor Trajan, who forced Fok to renounce his convictions.