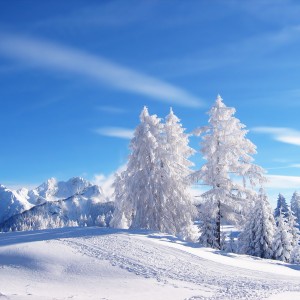 Popular names and traditions of the day
13 Vasilyev day exactly on the astronomical boundary of winter and summer falls. Under the warm rays of the March sun is melting, the snow on the roofs is "burning", and that's when it drops.
Once this was said about it: "Father Vasily Kapelnik will come — and the winter will cry", "Look at Vasiliev day for droplets (icicles), and drops will go". It was believed that if Vasily Kapelnik had many thick icicles hanging from the rooftops — to the grain harvest, and long icicles — long flax promised.
And "if it's raining on Vasily, be a wet summer".
However, before the summer still had to live, and to the heat of the present, too. In the meantime, "swamp the stove — so that the spring was warm," "You won't go to Vasily for firewood — you'll freeze on the stove."
People said that drops appeared, and this means that Winter is crying. At this time, they began to stock up with pine buds, which were used for medicinal purposes.
Girls 13 sang spring cakes and baked rolls. It was believed that on this day it is necessary to eat a roll on an empty stomach — this is fortunately.



Spring at this time felt more and more. In particular, the length of daylight hours increased significantly. Drops appeared, and for this reason, 13 were called the Day of St. Basil, Basil the Kapelnik.
Analyzed natural phenomena and tried to predict the weather for the next months and days.