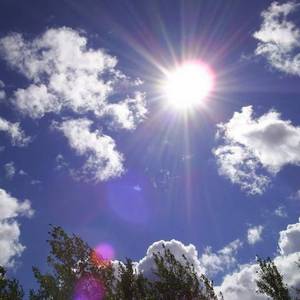 Popular names and traditions of the day
On this day, all the sowing work was finished and horses were spun. The people of 13 were called the Rasmery and said: «The Rasmery — sowing the land, horse unharness.» «Every Yeremey to himself reason, when to sow, when to reap, and when to throw at the ricks».
And the June Rasmery was called just for the fact that the spring sowing was completed. It was said about him: "Batyushka Yeremey came — put the net down, leave the sevalka".
In the Orthodox Church 13, the memory of St. Hermas, one of the seventy apostles, was honored. It is known that Saint Hermas held the post of Bishop of Thracian Philippopolis and suffered many persecutions from the side of the pagans, preaching the Christian faith. However, he is not a martyr, because he died his own death.
However, according to another version, Hermas was slaughtered as a result of the long agony to which he was subjected for the faith in Christ — there is no consensus on this today.
14 people celebrated the day of Yeremey Zapashnik, and 13 celebrated the day of Yeremey Rasmitter — in fact, these were the dates of commencement and completion of works.


They said: «Yeremey Sowing starts, Yeremey and finishes,» «Every Yeremey to herself, reason: when to press, when to clean the rye.»
This period was considered the beginning of the summer and the end of the span. Roses bloomed, linden. Today, fruit trees are sprayed from pests.
There were no frosts by this time. In principle, 13 were considered the most ordinary day when it was necessary to tidy up the huts, work in the gardens, engage in small household work. Girl parties continued, prepared for weddings and prepared a dowry.
Analyzed natural phenomena and tried to predict the weather for the coming days and months.