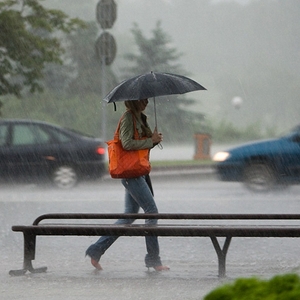 Popular names and traditions of the day
It was believed that this is one of the most successful days for planting cannabis, and her ancestors had a very revered culture. Clothes, oil, shoes, fabrics, threads, ropes and even medicines were made from hemp before. We tried to plant the last vegetables on Leonty, 5, believing that if planting is carried out later, the harvest will not succeed.
It is interesting that special attention was paid to cucumbers in the people. They sowed them secretly, hiding this process not only from the eyes of curious neighbors, but also from those family members who were not involved in the process. When the first cucumber appeared on the garden, it was necessarily buried in order to offer a sacrifice to the gods (this was also done secretly).
And if later, the cucumbers turned yellow and grew poorly, then they said that someone, according to signs, had jinxed them — he saw the process of planting.
In the Orthodox Church 5 commemorate the Bishop of Rostov, the day of Leonty. The information about his life is quite contradictory and uninformative.
It is known that the main events of its existence took place in the XII century.


Leonty was engaged in preaching faith in Christ to children.
For this he was persecuted by the pagans. The church today marks the day associated with the acquisition of its relics.
Saint Leonty was the bishop of Suzdal and Rostov. He received a good education, read a lot and from a young age was fascinated by monasticism, which he very much dreamed of.
Finally, he goes to Constantinople for further studies, where he takes the tonsure. Upon his return from Constantinople, Leonty was ordained a bishop. In Rostov he was active in the propaganda of the Christian faith, but he was forced to face great resistance.
There is no reliable information about the death of Leonty. It is said that he was killed by pagans, but there is also evidence that the bishop died a natural death.
The people called Leontius Cannabal, because it was during this period, 5, they tried to sow hemp. Interestingly, the seeds for sowing had to be folded into an Easter egg and when sown over the field, it was necessary to scatter the shells, saying: "Look at this hemp and rowan — if the color is in circles, then the hemp is long", "Whose hemp has double penny «
In addition to this 5, the memory of Serapion of Uglich, the martyr who died during the destruction of Uglich by the Poles during the Time of Troubles, is honored.