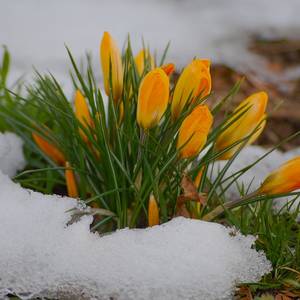 Popular names and traditions of the day
St. Philip's Day was popularly called Phil Veshny. It was believed that spring gained more and more turns.
Peasants 4 continued to observe the behavior of animals and birds, signs that helped predict the weather.
We tried to do as many good deeds as possible on Arkhip. For example, treated the destitute.
4 women were supposed to prepare as many different dishes as possible so that the family would not suffer from hunger the whole year. The main thing was the loaf, symbolizing the sun. They broke it into pieces and handed it out to acquaintances, relatives, and just travelers, passing by the house.
The remaining crumbs were added and thrown over their backs, so that in the fall salt and bread would return to the family, and it would also be possible to stock up supplies for the winter.
Oatmeal, wheat, rye sheaf was left for the whole night on the mountain, lit by the sunset. In the morning after dawn they went to look at them.
Which of the sheaves will be covered with hoarfrost, this type of grain crops will be the most.
Every day in the bins of the peasants there was less and less supplies, and therefore, there was a tradition 4 to prepare a lot of food to attract spring and to start sowing as soon as possible, having time to replenish food stocks before the next cold weather.


Also on this day was supposed to take food from neighbors or relatives.
This process, for the most part, even had a symbolic meaning: spring, looking at empty barns, will come much faster.