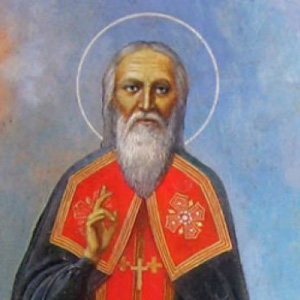 Popular names and traditions of the day
Usually, Nikonov made fires a day, because they wanted to glorify the Sun. Also, the sun predicted the weather for the near future.
There are a number of folk signs of this day!
In church 24, the memory of St. Nikon of Pechersk, who was widely known as a monk of the Kiev-Pechersk Lavra, is revered. He was born in the XI century in a rich family.
In 1096, the Polovtsian troops attacked Kiev lands, after which Nikon was captured along with Rev. Evstratii and other monks. In captivity, he lived for about three years and all this time humbly endured hunger and hardship.
At the same time, Nikon's master cut his veins to him so that he could not escape. However, at some point Nikon just disappeared in front of the guards. After the conclusion of a peace treaty with the Polovtsy, the former owner of Nikon, visiting the Pechersk monastery, saw Nikon in front of him.
He was so amazed that he immediately baptized and stayed in the monastery in order to serve Nikon.
Usually, Nikon was prayed to ward off evil spirits, believing that she now looks like a blizzard and can kill a person. 24 tried not to leave the house without special need and went to bed early.



They lit lamps and called for sun to be taken to earth. It was believed that in this case it would be possible to escape from the witches who fly on brooms and cause blizzards.
They also said that there was a demon in the flying snow that was cold, and therefore he was trying to warm himself at the hearth. It was necessary to put an ax at the threshold with an edge towards the door so that the creature would not enter the house.
Interestingly, evil spirits are sometimes endowed with virtues. So, if a person started having a fever, then he stole the furnace ash and went outside, turning his back to the wind at any intersection. They made a conspiracy and believed that the whirlwinds would take away the disease.
With the help of the wind, you could charm your beloved girlfriend. To this end, 24 people were leaving the house in the evening when black smoke was coming out of the oven. We got up to face smoke and uttered a conspiracy.
So you could tie a girl to yourself.
They made up a wish and broke off a twig of an apple tree. She was brought into the house and put into the water. If by Christmas the branch was dissolved, then for those who believe in omens, this meant that the made-up wish would come true.



If the branch also bloomed, then it promised unexpected joy.