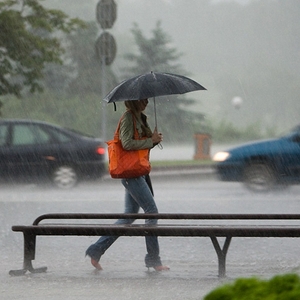 Popular names and traditions of the day
"Pimeny-Marina came — don't look for raspberries in the forest", the sweet berries departed, the cowberries gave way, and the cranberries rush after them, rowan juice is poured. Try on the motley yellow-red clothes of the forest, preparing for the meeting of the new mistress — autumn. And she is already close at hand, is about to appear on the threshold.
But so far, more and more tearful dispatches of the rain remind of themselves and the colorful postcards of leaves on the ground are dumped.
In the people 20 celebrated the onset of autumn and the gradual completion of the summer. For example, they watched cranes, which at that time were sent to warm countries.
Begin 20 to sow winter crops. The time of summer thunderstorms is coming to an end, and leaves are beginning to fall from a birch tree.
There are signs important on this day!
The holiday 20 received the double name by the names of two martyrs — the Monk Pimen and the martyr Marina. Pimen, nicknamed the Miserable, was born in the 11th century and from childhood was subject to various ailments, being a very weak child. Once Pimen began asking his parents to take him to the Kiev-Pechersk Lavra.



The father and mother listened to their son and, coming to the monastery, began to fervently pray that Pimen would recover. However, Pimen himself asked God to prolong his sufferings and decided to have a haircut in monasticism. In the legend it is said that the angels made the veil, and when several inhabitants of the monastery came to meet Pimen, they found him in monastic robes.
For many years the monk was sick, but once, despite this, he was able to heal a person with a serious illness himself, taking from him a promise to serve him until his death. The monk was rather lazy, and soon he was struck again by a heavy ailment. Pimen again healed a man by giving him a similar admonition.
Pimen himself recovered three days before his death. This helped him to complete all his business and say goodbye to relatives.
In addition, 20 commemorates the martyr Marina, who lived during the reign of the emperors Gallien and Valerian in the III century. According to legend, he was executed by pagans who cut off his head.
On Marina-Pimena Day, the pies with raspberry filling were on the table — this marked the end of the summer.