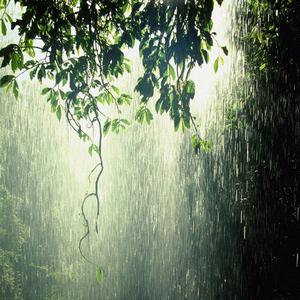 Popular names and traditions of the day
According to long-term observations, 5 there was a dry warm weather, and therefore the peasants tried to spend every hour with good for the cause. There was no time for them to lie down in their beds: "If work is going on, there is no desire to sleep," and besides, "to sleep a long time, goodness cannot be seen."
On this day, they said: «A good host and a day is small.» It was not customary to sleep late that day.
Especially since the nights to 5 and so became longer — it was important to have time to complete all the work on the approach of twilight. It was the 5th that usually began the harvest — the peasants had more than enough work.
In addition, in the forest to 5 ripen berries, and went to collect them. The hostess needed to have time to make homemade preparations — compotes, jams, jams.
Therefore, the people of the day 5 is often called Kalinnik-Malinnik. Similarly, the naming of the day Trofim-Insomnia appeared — there was no time to sleep.
Therefore, probably, there was no time to watch the signs!
In the church calendar, the 5th is a day to commemorate Saints Theophilus, Trofim and thirteen martyrs who suffered during the period of persecutions organized against Christians by the emperor Diocletian in the 3rd-4th centuries.


When all these people were brought to judgment, they did not agree to give up their faith in God and worship idols. That is why the martyrs were subjected to torture, and then they broke their legs and sent them into a burning furnace.
However, God created a miracle — and the martyrs themselves came out of the furnace, being completely healthy. After that, the Gentiles beheaded the martyrs.
In Russia, Kalina was very much appreciated, because, firstly, it is known as a good honey plant, and, secondly, it is possible to prepare medicinal drugs and remedies from it. For example, many healers and doctors recommended the use of infusion of viburnum bark for the treatment of diseases of the nervous system and convulsions, used it as a hemostatic agent.
Viburnum berries were used to treat ailments of the gastrointestinal tract, beriberi. Kalina is known as a diuretic and fortifying agent.
Skin diseases can be cured infusion of flowers of viburnum. Since the juice of this berry has gelling properties, it was added to applesauce, and then marshmallow or marmalade was prepared.



Peasants loved raspberries, which contains a lot of useful properties. She was known as an antiseptic, diaphoretic, which helps to cope with a cold.
Therefore, raspberries to 5 were eaten fresh, canned, they made compotes and jams.