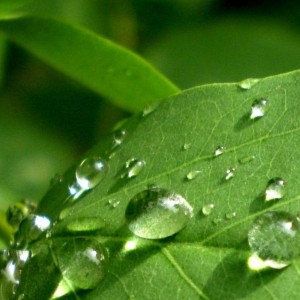 Popular names and traditions of the day
Judging by the characteristics given by Mokiya in the national calendar, 24 could be easily compared with a wonderful barometer that determines the weather of the coming summer. And according to his testimony, "if the sky is leaking, it will rain in the summer".
Because if "Mokiya is wet — wait for the summer to be still wet."
Usually, it was Mokeev who predicted the weather for the summer day. People called the holiday 24 differently: Mokey wet, Mokey day, wet day, etc. On this day, the peasants avoided work, because there was a sign that otherwise the city would beat all the crops — God would punish disobedience.
They believed that on this day the window can throw a broom in the window, and in this case the hail will surely end, will not cause damage to the fields and gardens. At this time the forget-me-not bloomed, and around it became very beautiful.
In church 24, they pray to the holy martyr Mokii, and also mark the renewal of Constantinople. The peasants said that the feast of the Tsar-Grad, the God of the Thunderer, was coming. They believed that he was throwing stones from the sky — hail.



In addition, with day 24, mermaids were awakening. Forget-me-not bloomed — a flower that allowed to preserve the memory of the ancestors and defenders of the Motherland — it was endowed with just such symbolic meaning.
On Mokei, it was customary to remember all the people who died and left behind a good memory.