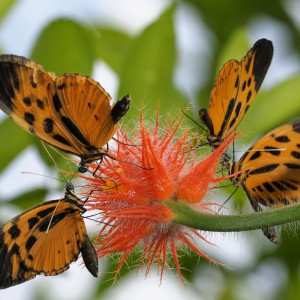 Popular names and traditions of the day
Usually in the Orthodox Church 4 revered the memory of St. Proclus. People believed that he helped protect against evil power. The elders of the village often conducted a large number of ceremonies during this period.
So, they went beyond the outskirts of the 4th and started shouting curses at the evil forces, turning their faces to the west side. It was a common belief that on the night of the witches they made the grass poisonous, and therefore, everything should be done to banish them from the fields and gardens.
In the old days 4 were called differently: Fedor-Lalnyk, Fedor, Prokul, Lyalnik. We tried this day not to work, but to pay attention to various rituals, since it was believed that witches could harm the cattle and destroy it. And after all, the life of a man in ancient times depended directly on pets.
Why did elders 4 turn to the West during ceremonies? The thing is that the Orthodox Church connected the western side with dark forces, because the East, according to legends, is the dwelling place of God.



By the way, it is for this reason that the entrance to the church is oriented to the eastern side as a symbol of the church-going person walking towards the light.
On the day of Proclus there was a widespread tradition of leading round dances around an apple tree, and young girls did it. They said that they cherished (poured out — old.) Good weather.
Therefore, 4 and nicknamed Lyalnikom.