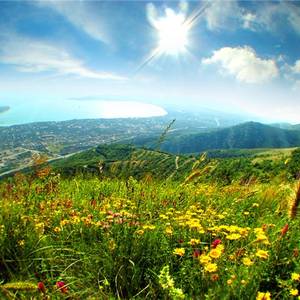 Popular names and traditions of the day
On this day, we tried not to sow anything and not to go to arable land, so that there was a lot of cornflowers in the field — it was this sign that existed among the people earlier. According to legend, 3 begins to bloom lingonberry and wild rose.
They said that it was not necessary to work in the field, "so that the fields would not be clogged, the cornflowers would not be born".
4 honored the memory of the martyr Basilisk, who suffered for the faith in Christ in the year 30-8, because he did not want to offer a sacrifice to the pagan gods. As a result, he was beheaded. The people called 4 differently: Cornflower Day, Basilisk Day, St. Vassa Day, Nightingale Day.
We were at home and entertained each other with jokes, jokes, interesting stories.
Why there was a tradition not to carry out any work on this day? On this day, the day Yarila — the god of nature and the life-giving forces.
Subsequently, he merged with the feast of the Trinity. There was a widespread tradition of decorating young birch and houses with ribbons.
These were the late dates of flowering of garden strawberries. Gardeners today are trying to cut off her mustache, if it did not happen naturally.


Rooted strawberries in the nursery.
Also, blooming of black and white raspberries is observed. By the way, just in this period, the flight of the codling moth was observed, and therefore, traps were hung on the apple trees in order to keep the fruits whole.
4 continued to plant cucumbers, moreover, they did it secretly not only from neighbors, but even from those family members who did not take part in the process. The first cucumber that appeared appeared to be buried in the ground in order to sacrifice it to the gods and thus provide for themselves with the harvest.
If a person was born on day 4, then his patron, by signs, is hornbeam. Celtic priests said that such a person is disciplined, friendly, conscientious, trying to take the initiative only in cases where it really justifies the expectations.
They are considered people of duty, trying to keep everything to themselves and not to open even to close people. They can be a little vain and ambitious in their youth.