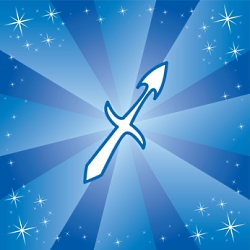 13 a new moon will occur in the most optimistic and purposeful zodiac sign — Sagittarius. We advise you to think over your goal for the near future!
The chances that your plans will come true are very high. The moon in Sagittarius brings inspiration and strength to your plans.
The symbol of Sagittarius is a centaur sending arrows up to the stars. Aim and you!
The power of the new phase of the moon will persist until the full moon 28. This is the time to spread your wings — plan New Year holidays, sign up for training courses after the new year, or decide on an adventure that secretly scares you.
The key will be the areas in which you are new, uncharted and undeveloped territories.
The powerful energy of Uranus in Aries, which 13 returns to direct movement after the retro period, will also help. There is a chance to untie many knots tied in the last five months, since Uranus slowed down its movement 13.
Now this powerful planet will once again begin to "bend its line", restoring power and charging energy to the pioneers, courageous people, and inspiring everyone to discover and abrupt changes.



Many will have the strength to file for divorce or put an end to hopeless relationships, quit, declare themselves, etc., to enter the new year by really ending the annoying «tails of the past.»