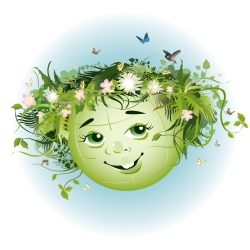 The summer solstice is an important moment for those who try to live in harmony with the world. Try to spend 21 consciously and you will notice changes in your life.
21 is the longest day of the year, the moment when certain rituals can be performed.
This is the right moment to bring your family and friends together at the same table. It will hold your relationship together in the future and fuel friendly energy.
Thank aloud and mentally everyone you want — both people and events of the past year. Astrologers also advise using these quarterly turning points to plan for the next three months.
In addition, 21 Sun goes into Cancer for the next 30 days. Relations with parents, trips to their home and even complex rethinking and clarifying relationships will be beneficial.
Accept yourself, your feelings, fears and moods. Meditate, remember your childhood, do not be afraid to touch the most painful points of your past — without this there is no development.
In the coming months, spend more time in the sun, near water bodies, and be sure to admire the starry night sky.