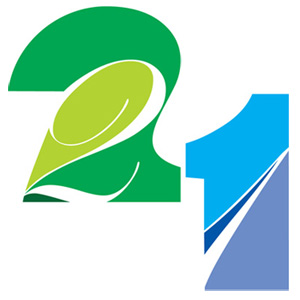 What a holiday today 21
Holiday 21: International Skateboarder Day
Skateboarders acquired their own holiday relatively recently. So IASC (International Association of Skateboard Companies), an organization whose members are companies operating in the skateboard industry (starting with brands and magazines, ending with distributors of international level), declared 21 skateboarder Day.
Go Skateboarding Day celebrated around the world!
The first prototype of a modern-style skateboard appeared in the distant 1958. This board was rectangular in shape and, of course, not too much resembled modern counterparts.
Then Richard Stevenson decided to attach a "tail" to such a board and bend it up. And so a skateboard appeared, which today can be seen almost everywhere.
On Skateboarder Day, meetings of skateboard fans are organized, competitions, contests, charity events, master classes are held.
Holiday 21: Day of cynological divisions of the Ministry of Internal Affairs of Russia
Today, Russia celebrates the day of dog training units of the Ministry of Internal Affairs of the Russian Federation.


Many breeders also consider it their holiday, and therefore, for short, styled the Day cynologist. It is interesting that in Russia dogs began to be used for "work" in the police since 1906 on the initiative of V. I. Lebedev, the head of the St. Petersburg detective police station.
After 3 years, a Doberman Pinscher police dog named Tref became popular, which has solved over 1,500 crimes in its entire life.
Today, thanks to service-search dogs, more than 20,000 crimes are revealed in the country every year. Many dogs receive awards from the government.
It is interesting that, for example, in Novosibirsk one can even see a monument to a service dog, which, having been wounded, survived in the counter-terrorist operation carried out in Chechnya. It must be said that in patrol-search work, dogs are also indispensable helpers.
With their help, search and detection of persons who have committed crimes, looking for drugs, weapons, used in the operations to detain armed actors is carried out.


Protection of especially important objects, search of the area and buildings, participation in rescue operations — all this involved cynological services, whose employees 21 celebrate their professional holiday.
Holiday 21: Lita
Translated from the Anglo-Saxon language Lita is the longest day of the year. The very time of such a summer solstice festival among the Celtic peoples of Britain testifies to the connection of the day with the cult of the sun.
It is not surprising that the rites are very similar to the actions that take place during the winter solstice.
It is known that the Celts have a fairly large number of beliefs associated with this holiday, according to which, in the night from 20 to 21, evil spirits are raging. That is why, during the celebration, it is customary to light ritual lights to scare away spirits and demons.
Also, flowers, green branches and even trees, which symbolize family well-being and marriage, are often used as symbols of the holiday. Scots on this day often roll lit wheels, previously entwined with straw, from the mountains.



It is believed that if the wheel burns all the time while it rolls, it means that this year the harvest will be rich.
Celebrities born 21
— 21 1781 French physicist, mechanic and mathematician Simeon Denis Poisson was born.
— 21 1797 born Russian writer and Decembrist Wilhelm Karlovich Kuchelbecker
— 21 1891 was born the English writer Charlotte Bronte, who became the author of the novel «Jane Eyre»
— 21 1891 was born the Italian architect, art theorist and engineer Pierre Nervi, who became one of the leaders of avant-garde architecture
— 21 1910 was born the Russian poet Alexander Tvardovsky.